Kenya Lecturers' Pay Talks Impasse Sees Strike Continue
University Academic Staff Union Secretary-General, Constantine Wasonga, maintains that the strike will only be called off once a counter-offer has been tabled. The National Treasury and the Ministry of Education are being blamed for the stalemate.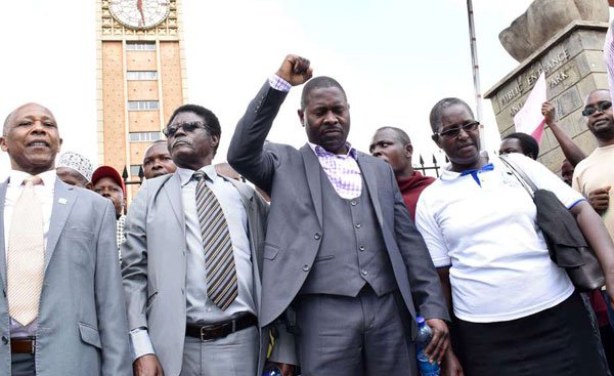 Public universities union members protest outside Parliament, Nairobi, on April 4, 2018.
InFocus
Students from various public universities have accused the education ministry of failing to address the crisis with striking lecturers, saying it is having a negative impact on ... Read more »

Kenya Universities Staff Union have vowed to intensify their four-week strike by stopping all learning at the 31 public universities until the government honours their pay ... Read more »

Kenya Universities Staff Union maintains that the strike will continue until the 2017-2021 collective bargaining agreement is negotiated, signed and implemented. The court ordered ... Read more »