Why Not All Kenyans Are Excited About Koffi Olomide's Return
Popular Congolese musician Koffi Olomide is an 'unwanted' guest in the eyes of some Kenyans who are of the view that he shouldn't be allowed back in the country. Olomide was deported from Kenya two years ago after kicking one of his dancers at the Jomo Kenyatta International Airport in Nairobi. He is set to perform at the Devolution Conference in Kakamega county between April 24 and 26.
Kenya: Koffi Olomide Misses Out On Sh25m Windfall As Visa Ban Bites

Nairobi News, 26 April 2018

Koffi Olomide's planned performance in Kakamega town to mark the end of the 5th Devolution Conference has been called off, Nairobi News understands. Read more »

Kenya: Allow Olomide Concert in Kakamega, Urges Governor Oparanya

Nation, 24 April 2018

Kakamega Governor Wycliffe Oparanya says he is hopeful Congolese music star Koffi Olomide will perform at the devolution meet, despite his pending visa problem. Read more »

Kenya: Oparanya, Khalwale Clash Over Koffi Olomide Visit

Nairobi News, 21 April 2018

Kakamega governor Wycliffe Oparanya and former senator Bonny Khalwale have clashed over Lingala maestro Koffi Olomide's planned tour of the county. Read more »

Kenya: Not Welcomed - Doubts Cast On Koffi Olomide's Planned Tour

Nairobi News, 18 April 2018

Congolese star musician Koffi Olomide's planned concert tour of Kakamega during the forthcoming Devolution Conference hangs in the balance, as his controversial past conduct comes… Read more »

Kenya: Remorseful Koffi Olomide to Entertain Governors At Devolution Event

Nairobi News, 13 April 2018

Congolese Lingala maestro Koffi Olomide is set to perform in Kenya during the Devolution Conference that will be held in Kakamega between April 24 and 26. Read more »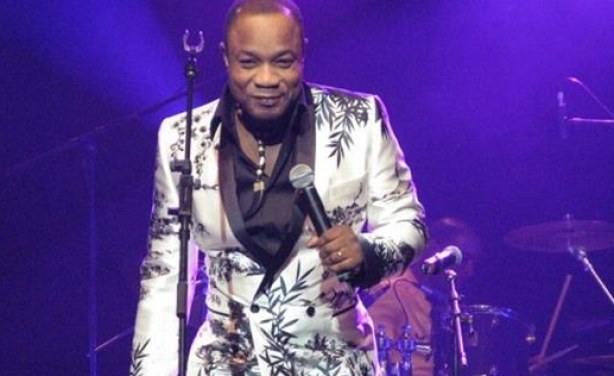 Koffi Olomide.
Video
Author:

Kenya News

Publisher:

Publication Date:

16 April 2018