Kenya Mourns Multiparty Hero Kenneth Matiba
Kenneth Matiba who was instrumental in the successful fight to introduce multiparty politics in Kenya in the 1990s at the height of the Kanu dictatorship, has died. He became one of three permanent secretaries before independence at only 28, was the first black CEO of East African Breweries Ltd and was the first minister to break the taboo and resign on principle during the Daniel arap Moi presidency.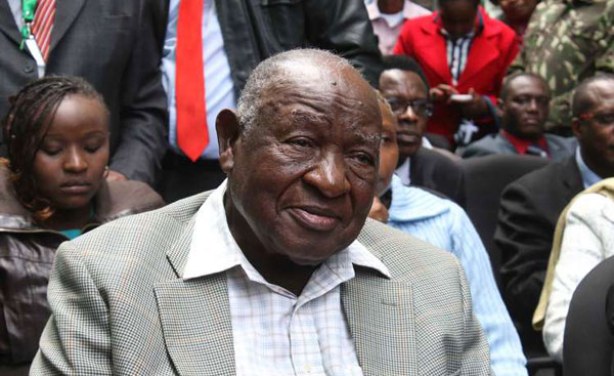 Politician Kenneth Matiba in Kenol, Murang'a on May 19, 2016 during the official opening of the Kenneth Matiba Eye and Dental Hospital.
Kenya: Kenneth Matiba Stands Tall Among Kenya's Liberation Heroes

Nation, 16 April 2018

Kenneth Stanley Njindo Matiba was a technocrat, sportsman, businessman and politician par excellence. Read more »

Kenya: Kenneth Matiba - A Man of Many Firsts

Nation, 16 April 2018

Kenneth Matiba was a man of many firsts. From becoming one of the youngest permanent secretaries to climbing the Himalayas, Mr Matiba was well-grounded in what he did. Read more »

Kenya: Multiparty Hero Kenneth Matiba Dies at Karen Hospital

Nation, 15 April 2018

Kenneth Matiba, a crusader for Kenya's multiparty democracy, has died aged 85. Read more »

Kenya: DP Ruto, Wa Iria Hail Matiba as a Patriot

Nation, 15 April 2018

Deputy President William Ruto and Murang'a Governor Mwangi wa Iria have condoled the family of the late Kenneth Matiba following his death on Sunday at the Karen Hospital. Read more »

Kenya: Uhuru Kenyatta Mourns Kenneth Matiba

Nation, 15 April 2018

President Uhuru Kenyatta has mourned Kenneth Matiba who died today at the Karen Hospital. Read more »