Kenyatta to Hold Talks With the Queen After Commonwealth Summit
President Uhuru Kenyatta will also meet with Kenyans living in the UK and deliver an address at Chatham House, where he is expected to speak on Kenya's inclusive economic growth and its role in regional peace. Kenyatta is attending the Commonwealth Heads of Govt Meeting that brings together leaders from the 53 countries that make up the Commonwealth of Nations.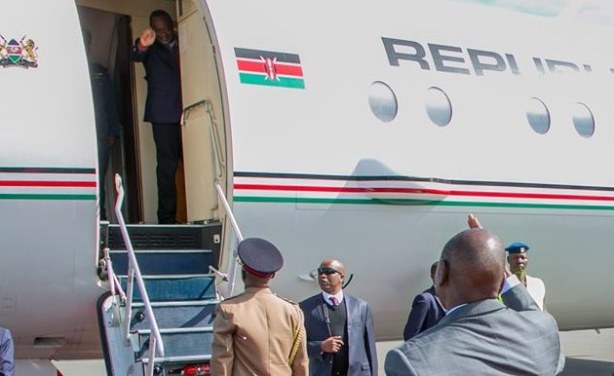 President Uhuru Kenyatta leaves for the United Kingdom to attend the Commonwealth Heads of Government Meeting (CHOGM).
InFocus
The Commonwealth Heads of Government Meeting taking place in London from April 16-20, 2018 will host 53 nations that are working together to promote democracy, peace and ... Read more »