Babangida Wants Young Nigerians to Lead Country In 2019
Former military president, General Ibrahim Babangida, has again urged Nigerians to ensure that only the younger generations were voted to power in the country.
Nigeria: Babangida - I Have Faith in SDP

This Day, 16 April 2018

Former military President, General Ibrahim Babangida (rtd), at the weekend said he has faith in the Social Democratic Party (SDP) because of the calibre of its leadership. Read more »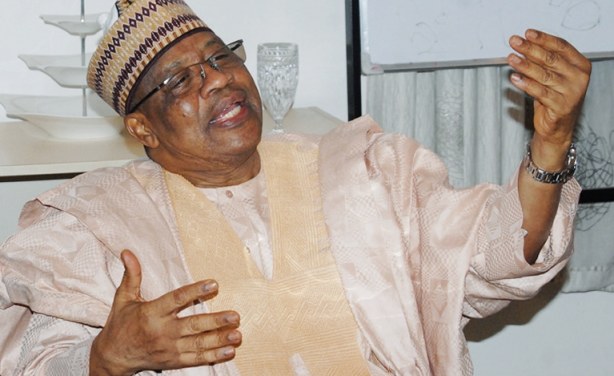 Ibrahim Babangida.
Nigeria: 2019 - Ex-Army Chief Endorses Social Democratic Party

Vanguard, 16 April 2018

Former Military President and chieftain of Peoples Democratic Party, PDP, General Ibrahim Babangida, IBB, yesterday shocked many when he openly declared support for the Social… Read more »

Nigeria: Young Nigerian Must Lead the Country in 2019 - -IBB

Vanguard, 16 April 2018

Former Military President, General Ibrahim Babangida (retd), has again urged Nigerians to ensure that only the younger generations were voted to power in the country. Read more »

Nigeria: Babangida - I'll Support Anything Targeted At One Nigeria

This Day, 16 April 2018

Former military president, General Ibrahim Badamasi Babangida (rtd) has said he will support any project, organisation or body whose objective is to achieve one Nigeria. Read more »

Nigeria: I Would Have Joined SDP 'Youth Vanguard' If... - Babangida

Daily Trust, 16 April 2018

A former military President, Ibrahim Babangida, said he was impressed by the kind of personalities that make up the Social Democratic Party (SDP), describing it as a party for the… Read more »