Hundreds of Millions Raised in DR Congo Aid Drive
U.N. Emergency Relief Coordinator Mark Lowcock says very good progress has been made toward the U.S.$1.7 billion fundraising goal for the country and that he is confident that the response would be better than last year.
Congo-Kinshasa: UN Raises Hundreds of Millions in Aid

VOA, 16 April 2018

The United Nations says it is pleased by the strong response to its appeal for life-saving aid for the Democratic Republic of Congo. A special pledging conference in Geneva hopes… Read more »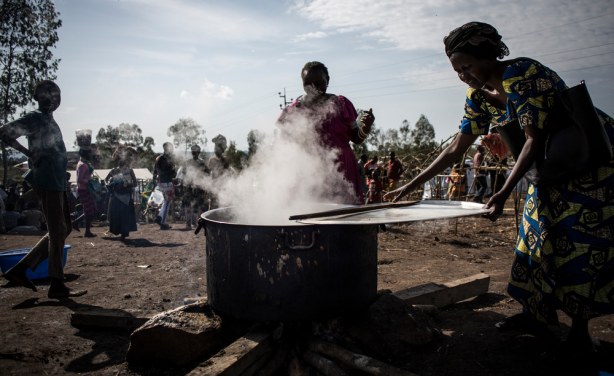 An internally displaced Congolese woman cooks food in an MSF-supported IDP camp in Bunia.
InFocus
Authorities say they will not attend a donors' conference aimed at raising aid funds for the country because the UN's description of its humanitarian crisis as "catastrophic" is ... Read more »