With U.S.-Africa Policy on the Skids, Is There a Quick Fix?
Africa doesn't feature highly on U.S. President Donald Trump's agenda. Johnnie Carson, the former U.S. Assistant Secretary of State for African Affairs, lays out how he thinks Secretary of State designate Mike Pompeo should change that.
InFocus
The replacement of Rex Tillerson by Michael Pompeo as U.S. Secretary of State is unlikely to change U.S. engagement in sub-Saharan Africa, writes Ambassador Johnnie Carson who ... Read more »

Since the election of Donald Trump as U.S. president in 2016, AllAfrica has tracked emerging Africa policy and team and has been the frist to report key appointments and major ... Read more »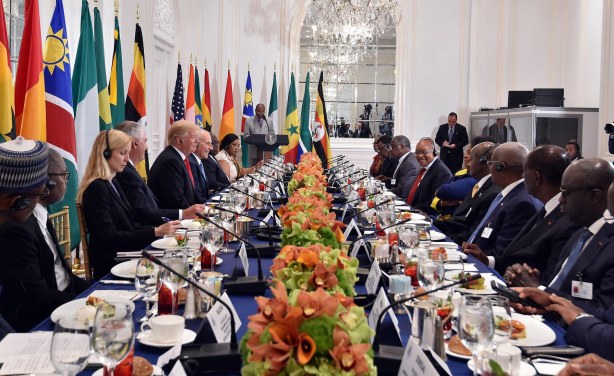 African Heads of State and Government during the Working Luncheon hosted by President Donald Trump in honour of African Leaders on the sidelines of the 72nd Session of the United Nations General Assembly.
InFocus
U.S. President Donald Trump has dismissed U.S. Secretary of State Rex Tillerson, a day after he cut his visit to Nigeria short to return to Washington ahead of schedule to deal ... Read more »