South African Authorities Raid Gupta Compound
The Asset Forfeiture Unit, the South African Revenue Service and the police descended on the Gupta Saxonwold residence with a restraint order for R250 million in movable assets. This followed a restraint order which the AFU obtained in a case against eight people accused of fraud and other charges in the multimillion-rand Estina dairy farm project. The unit obtained the order in the Free State High Court in Bloemfontein.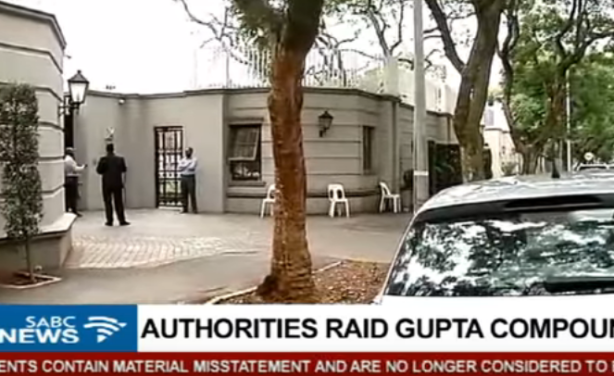 The April 16 raid on the Gupta compound in Saxonwold.