Why I Criticised My Husband's Govt in 2016 - Aisha Buhari
Aisha Buhari, the wife of President Muhammadu Buhari, has explained that her 2016 BBC interview considered to be critical of her husband's government was based on her sense of justice and was not meant to be confrontational or a sign of disrespect. Aisha drew worldwide attention when she said that if the administration of President Muhammadu Buhari continued with its way of governance, she was not going to support his second term bid if he decides to run. Buhari has declared his interest to run for another term in 2019 and his wife fully supports him.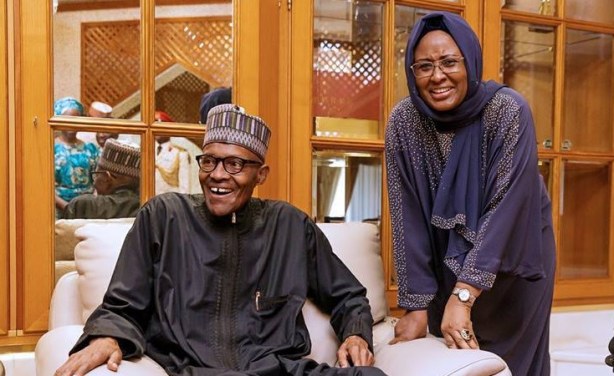 President Muhammadu Buhari and wife Aisha Buhari.
InFocus
President Muhammadu Buhari has said he declared his intention to run for another term in office because the issue had dominated political discourse in the country. "I declared ... Read more »

President Muhammadu Buhari has formally announced he will seek re-election in 2019. Buhari took office on May 29, 2015 after defeating incumbent Goodluck Jonathan in the ... Read more »

President Muhammadu Buhari was responding to his wife's call for a shake-up of the Nigerian cabinet. Read more »