Who Said What During Winnie Madikizela-Mandela's Funeral
The funeral ceremony for Winnie Madikizela-Mandela included several speeches - Economic Freedom Fighters leader Julius Malema's fiery words, Congolese leader Denis Sassou Nguesso's heartfelt tribute, respectful words from Namibian head of state Hage Geingob and President Cyril Ramaphosa's moving eulogy - but they had one thing in common: all praised the 81-year-old struggle icon and the legacy she left behind.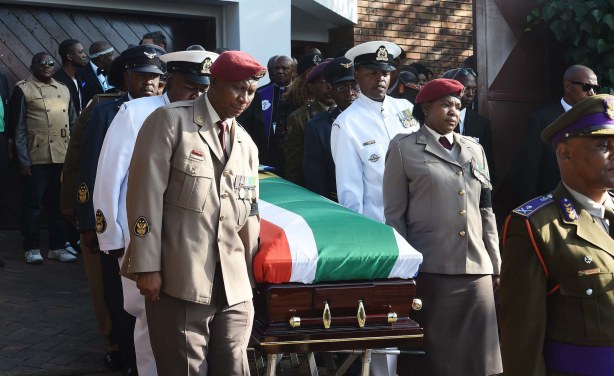 Hamba Kahle. Thank You. Winnie Madikizela-Mandela, known as the mother of the nation, a struggle icon and former wife of late president Nelson Mandela, passed away at the age of 81. In her memory, ...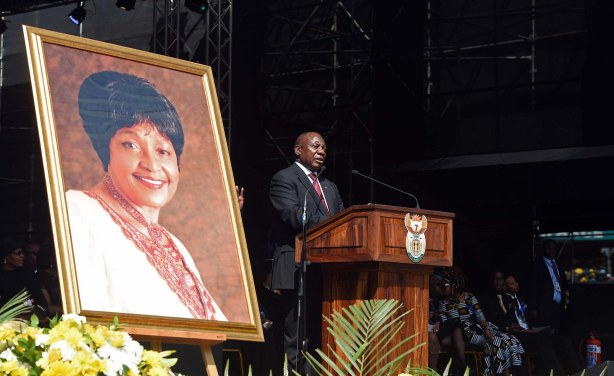 President Cyril Ramaphosa delivers the euolgy for Mama Winnie.
Video
Publisher:

Publication Date:

17 April 2018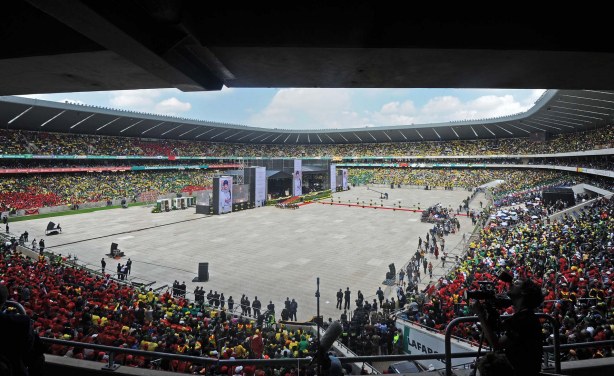 The crowded Orlando Stadium during Winnie Madikizela-Mandela's funeral.
InFocus
Hamba Kahle. Thank You. Winnie Madikizela-Mandela, known as the mother of the nation, a struggle icon and former wife of late president Nelson Mandela, passed away at the age of ... Read more »