Defence Force Boss Admits He Approved Raid on Ugandan Parliament
David Muhoozi, head of Uganda's defence force, has told the Constitutional Court that he gave the green light to special forces to storm Parliament during the debate on the bill which amended the constitution to allow for raising the presidential age limit. Judges at the hearing expressed concern about the conduct of security forces in "policing Ugandans", with Justice Alfonse Owiny Dollo saying that the way police brutalised MPs opposed to the age limit amendment was an unacceptable way of treating leaders.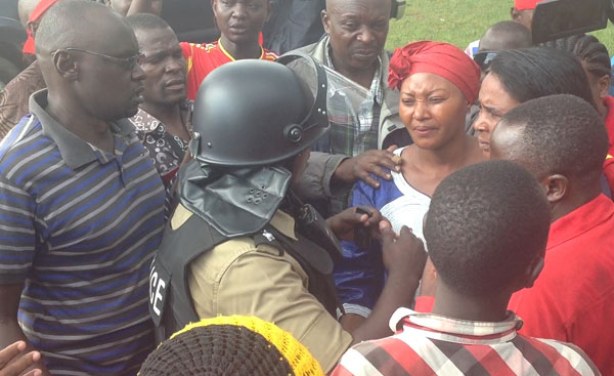 Winfred Kiiza, the leader of the opposition in parliament, centre, struggles to control tears as she engages a police officer in Mbale after police officers fired teargas to disperse an age limit rally.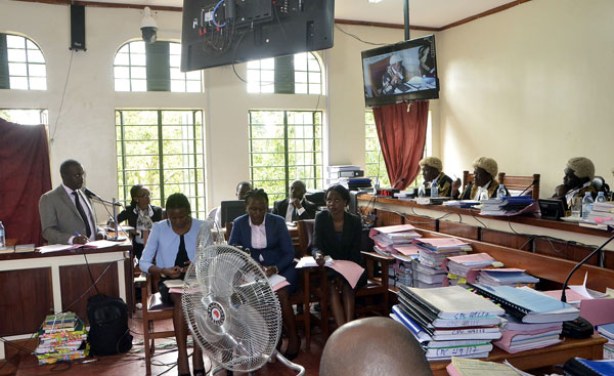 The Chief of Defence Force, General David Muhoozi, left, takes to the witness stand during the Constitutional Court hearing in Mbale Town.
InFocus
Government lawyers had a rough time in the Constitutional Court as they defended the constitutional amendment which removed the age limit on the president's term of office. Read more »

Police in Mbale foiled a march by a group of people to the High Court, which is hearing a petition against the controversial age limit bill. Members of the group said they wanted ... Read more »