Zimbabwe Govt Fires All Striking Nurses
The nurses' strike came after the government gave in to doctors' demands and raised their salaries and allowances following a month-long strike that crippled the health sector. The government has vowed to replace the fired nurses with newly-trained and retired staff.
Zimbabwe: Govt Fires All Striking Nurses

The Herald, 18 April 2018

Government has, with immediate effect, fired all striking nurses after they refused to return to work even though the employer acceded to their demands and availed over $17… Read more »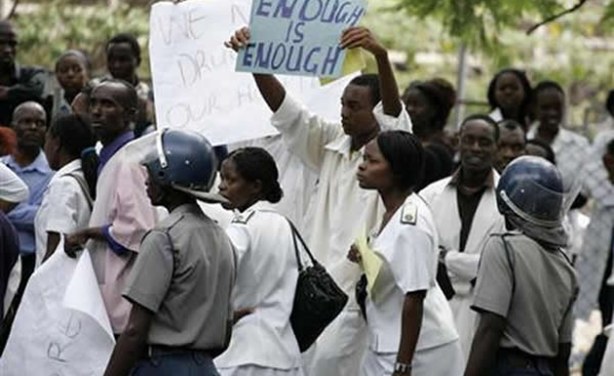 Striking nurses in Zimbabwe (file photo).