Malema 'Born Ready' to Face 'Bloody Racists'
"Bring it on bloody racists, you don't scare me at all. I'm born ready! No white man will decide my destiny, the poor masses of our people will," said Economic Freedom Fighters leader Julius Malema after lobby group AfriForum and Advocate Gerrie Nel announced their intent to pursue charges of fraud and corruption against the firebrand politician. The corruption case against Malema was struck off the roll by the High Court in Polokwane during 2015.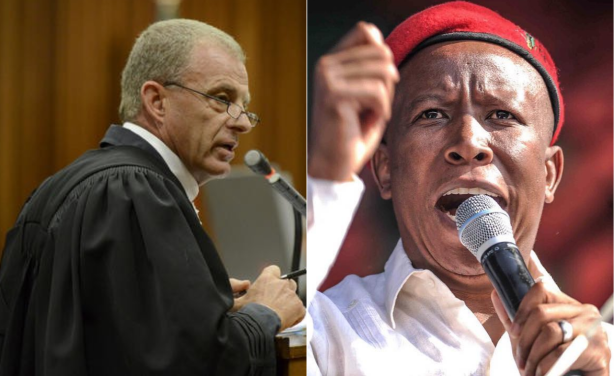 Left: Advocate Gerrie Nel. Right: EFF leader Julius Malema.
InFocus
The fraud and corruption case against Economic Freedom Fighters' leader Julius Malema has been struck off the roll by the High Court in Polokwane. Read more »