Opposition Leader Malema the Target of an Assassination Plot?
Opposition party the Economic Freedom Fighters has said that it had "been alerted of nefarious and evil plans" from "insecure and insane individuals" in the North West to assassinate its leader Julius Malema. Police Minister Bheki Cele has acknowledged the party's concerns, saying: "As a rule, we cannot provide details but it will suffice to say that we view these threats in a very serious light and currently a threat assessment is being conducted."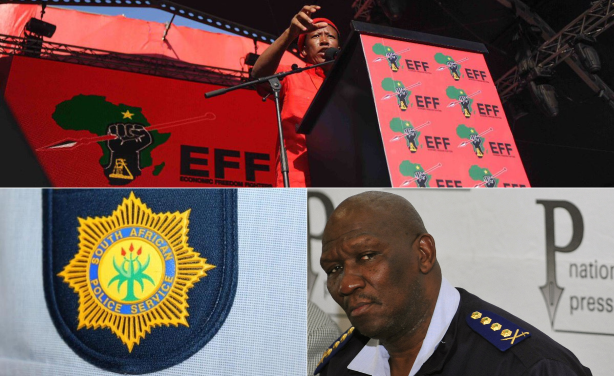 Top: Economic Freedom Fighters leader Julius Malema. Bottom-left: SAPS officer badge. Bottom-right: Police Minister Bheki Cele.