Ethiopia's PM Abiy Ahmed Forms New Cabinet
The prime minister has presented sixteen names, six of whom are being moved between ministries. This comes after he took office on April 2 after the resignation of Hailemariam Desalegn due to protracted protests in the country.
Ethiopia: PM Abiy Ahmed Forms New Cabinet

Addis Standard, 19 April 2018

Prime Minister Abiy Ahmed has today formed his new cabinet members. The Prime minister presented sixteen names, of which ten are new names for ministerial positions, while the six… Read more »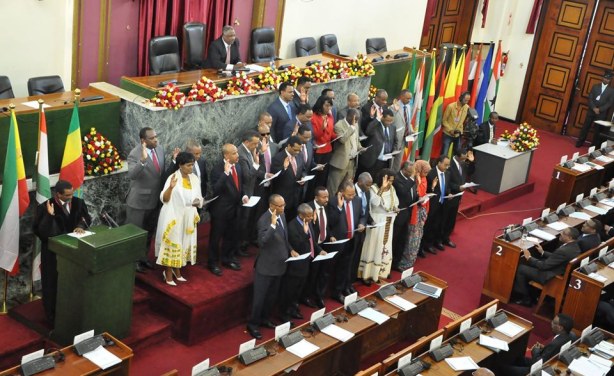 (File photo).
Ethiopia: Man Behind the Abiy Wave

Addis Fortune, 15 April 2018

The dust cleared and the protracted wait to learn who the new Prime Minister ended last month. Following years of political turmoil and an unprecedented resignation by former Prime… Read more »
InFocus
For Demekech Biratu, a mother, and Tufa Tefera, a brother - both families of victims of state crackdown against civilians in Ambo city - things have changed for good since January ... Read more »