'Get Real,' New Report Tells Those Helping 'Fragile' States
A commission headed by former African Development Bank chief Donald Kaberuka and former British premier David Cameron says international donors should stop asserting their own unrealistic priorities and instead take a more pragmatic, patient approach in helping "fragile" states which are trying to end conflict and achieve stability.
Documents
Publisher:

Publication Date:

19 April 2018

Promoting inclusive growth in fragile and conflict situations is now a key priority for development. Currently, 65 million people have fled their ... see more »
Video
Publisher:

International Growth Centre

Publication Date:

18 April 2018

By 2030, half of the world's poor will live in fragile states. The LSE-Oxford Commission on State Fragility, Growth and Development says a new ... see more »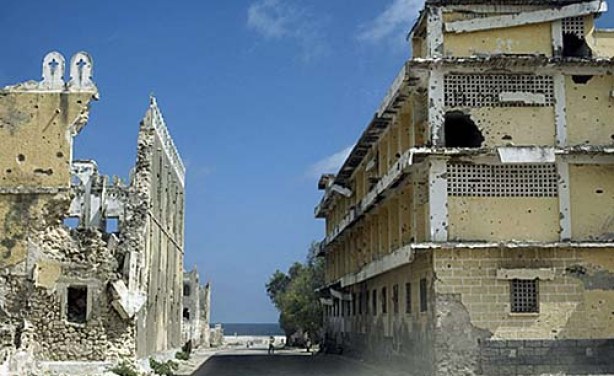 The ravages of war in the Somali capital, Mogadishu, at the height of the country's instability.