We Are Not Lazy, Nigerian Youths to Buhari
President Muhammadu Buhari's comment that Nigerian youths are lazy has elicited angry reactions from citizens and groups across the country. Some youths accused the president of passing on the blame as usual, while others gave instances of their colleagues doing well without government support.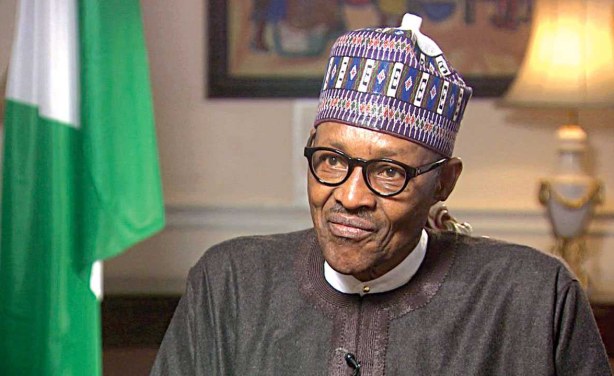 President Muhammadu Buhari.
Nigeria: Nigerian Youths Are Not Lazy, Says PDP

Vanguard, 20 April 2018

The Peoples Democratic Party (PDP) has said that Nigerian youths, by their demonstrated industry, cannot in any way be described as lazy. Read more »

Nigeria: Buhari Under Fire Over Comment On Nigerian Youths, Presidency Clarifies Remarks

This Day, 20 April 2018

President Muhammadu Buhari Thursday came under attack over his remarks on Nigerian youths, forcing his media team in the presidency into overdrive as it tried to clarify what the… Read more »

Nigeria: Buhari Didn't Deride All Nigerian Youths - Presidency

Vanguard, 19 April 2018

The Presidency said, Thursday, that President Muhammadu Buhari didn't deride all Nigerian youths as currently misinterpreted. Read more »

Nigeria: Nigerians in U.S. Hardworking, Law-Abiding

Premium Times, 20 April 2018

Nigerians residents in the U.S. are hardworking and law-abiding, Consul-General of Nigeria at Atlanta, Kayode Laro, has said. Read more »

Nigeria: Buhari's Criticism Not Targeted At All Nigerian Youth - Presidency

Premium Times, 19 April 2018

The Presidency has spoken out on the controversy over remarks by President Muhammadu Buhari at a forum in London on Wednesday in which he criticised the attitude of some Nigerian… Read more »

Nigeria: Buhari Said a Lot of Nigerian Youths, Not All Are Lazy - Presidency

Daily Trust, 19 April 2018

The Presidency has described as mischievous and unconscionable, reports quoting President Muhammadu Buhari as saying all Nigerian youths are lazy. Read more »

Nigeria: Buhari Didn't Deride Nigerian Youths - Presidency

This Day, 19 April 2018

The presidency Thursday in London, denied the insinuations that President Muhammadu Buhari mocked Nigerian youths while speaking at the Commonwealth Business Forum, a session of… Read more »

Nigeria: PDP Presidential Aspirant, Baba-Ahmed Blast Buhari for Failing Nigeria's Youth

This Day, 20 April 2018

A presidential aspirant on the platform of the Peoples Democratic Party (PDP), Senator Datti Baba-Ahmed, has accused the President Muhammadu Buhari-led administration of failing… Read more »

Nigeria: How to Make Business Easier Among Commonwealth Countries - Buhari

Premium Times, 19 April 2018

Nigeria's President Muhammadu Buhari says Commonwealth countries can improve business within the group and generate resources for sustainable development by facilitating trade and… Read more »
InFocus
President Muhammadu Buhari says many Nigerian youths do not want to work because of their perception that Nigeria is an oil rich country. He was speaking at the Commonwealth ... Read more »