Have Tanzanian Singers Diamond and AliKiba Buried the Hatchet?
Diamond Platnumz and AliKiba have been long time rivals who didn't see eye-to-eye but seems like the two have buried the beef. Recently, Diamond sent AliKiba congratulatory message and wished him well in his marriage. The stars were also seen shaking hands at actress and socialite Agnes Masongange's funeral, something that many of their fans have been waiting to see happen.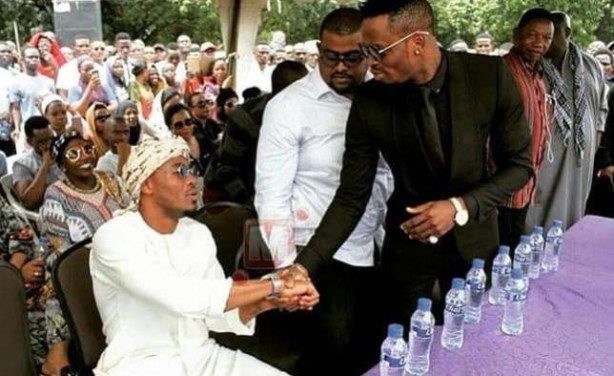 Diamond Platnumz shaking hands with Alikiba.