How Genital Cutting Practices Have Changed in Tanzania
There have been many global campaigns to end the cultural practice of female genital mutilation and cutting worldwide but the practice is still prevalent in many African countries. In the Masaai ethnic group found in Kenya and some northern parts of Tanzania, circumcision of both boys and girls use to function as a rite of passage from childhood to adulthood but this is slowly changing. Although most Maasai people are aware of the campaign to end this practice, to avoid prosecution, many families still secretly carry out this practice. If genital cutting no longer equates to the transition from girlhood to womanhood, why then do so many families continue with this practice?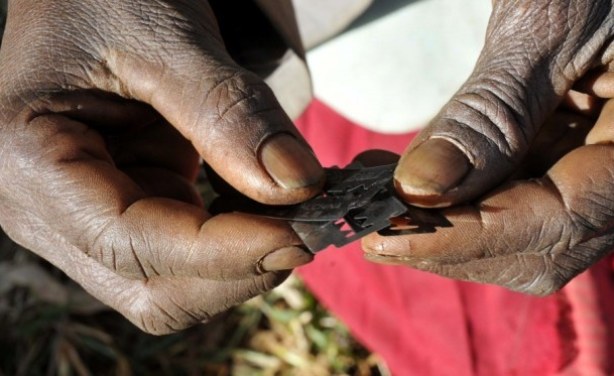 Female Genital Mutilation (FGM) practised on women and girls in some tribes in Africa. (file photo).
Tanzania: Girls Fleeing Deadly Genital Mutilation

CAJ News, 16 November 2017

ES-SALAAM, (CAJ News) - TANZANIA girls are increasingly fleeing their homes and seeking refuge in safe houses amid the prevalence of female genital mutilation (FGM). Officials… Read more »

Tanzania: Fresh Genital Cutting Concerns Raised

Citizen, 25 September 2017

Tanzania is among the nations that outlawed the Female Genital Mutilation (FGM) for girls below the age of 18. Read more »

Tanzania: Masai Communities Come Up With New Initiation Style

Citizen, 22 June 2017

Masai communities in handeni District, Tanga region have come up with new style of upgrading girls into womanhood without performing female genital mutilation (FGM) on them. Read more »

Tanzania: Girls Worried As 'Female Genital Mutilation Season' Sets in

Daily News, 9 December 2016

Eighteen year-old Mariam Chacha is a very worried young girl, now that the season for female genital mutilation (FGM) has just begun. Read more »

Tanzania: 4, 148 Girls Rescued From FGM As 1,473 Fall Victim

Citizen, 9 February 2017

A total of 1,473 girls out of the 5,621 who were lined up for Female Genital Mutilation (FGM) in Serengeti District, underwent FGM during the circumcision season at last year's… Read more »

Tanzania: Do Not Relent in Fight Against the Female Cut

Citizen, 6 February 2017

Today, rights activists in Tanzania join their counterparts across the world to mark the 14th International Day of Zero Tolerance to Female Genital Mutilation. The occasion is… Read more »

Tanzania: 800 Girls 'Suffered FGM Last December Alone'

Daily News, 5 January 2017

800 girls were subjected to Female Genital Mutilation (FGM) in December last year alone, the Permanent Secretary (PS) in the Ministry of Health, Community Development, Gender,… Read more »

Tanzania: Masanga Camp Receives 286 Girls Escaping Female Genital Mutilation

Daily News, 16 December 2016

Nearly 286 girls have fled their homes and sought shelter from Association for Termination of Female Genital Mutilation (ATFGM) in Masanga village, Tarime District in Mara Region. Read more »
InFocus
Tatu Kamau, a Kenyan doctor has filed a petition in the Machakos High Court in eastern Kenya seeking the legilisation of female genital mutilation (FGM). Kamau believes women ... Read more »