Kenya 7s Players Accused of Rape Released on Bail
Rugby players Frank Wanyama and Alex Olaba have denied the charge and were released on a cash bail of U.S.$5,000 each or U.S.$10,000 surety bond. A female singer has accused the two of gang-raping her at a party in Highrise estate, Nairobi.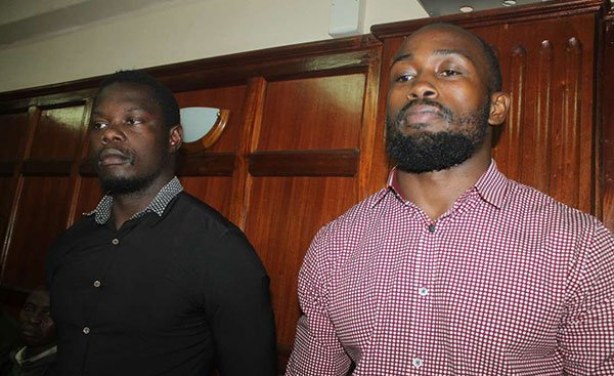 Rugby players, Alex Mahaga Olaba (left) and Lawrence Frank Wanyama in a Nairobi court on April 23, 2018.
InFocus
The directorate of public prosecution has instructed police to investigate a rape case allegedly involving Frank Wanyama and Alex Olaba, after a singer - in a series of Instagram ... Read more »