Mugabe Says He Wasn't Invited to Independence Celebrations
Former president Robert Mugabe has claimed that his successor Emmerson Mnangagwa did not invite him to attend the country's 38th independence celebrations. Mugabe was responding to reports that the he had rejected an invitation to Zimbabwe's first Independence Day celebrations without him at the helm.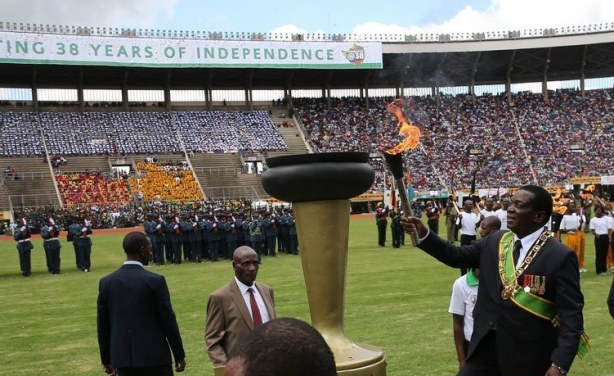 President Emmerson Mnangagwa lights a torch during a celebration marking the nation's 38th independence anniversary.
InFocus
For the first time in over three decades, Robert Mugabe is absent at the country's independence parade in Harare. Independence Day in the past was Mugabe's forte - he would not ... Read more »

From the widely celebrated liberator of his nation to an arrogant dictator, Robert Mugabe's 37-year rule has been one of Africa's most controversial and influential. Most ... Read more »

An unnamed former aide has been quoted in the Daily News on Sunday saying that while former president Robert Mugabe was still in power, one of his children approached an army ... Read more »