Zodwa Wabantu Plays Instagram Trump Card During White House Trip
"They say you don't see this live, we are very lucky to see the President pass to go inside The White House. They say it happens once in a blue moon, " entertainer Zodwa Wabantu said during a trip to Washington D.C. where she caught a glimpse of U.S. President Donald Trump's motorcade.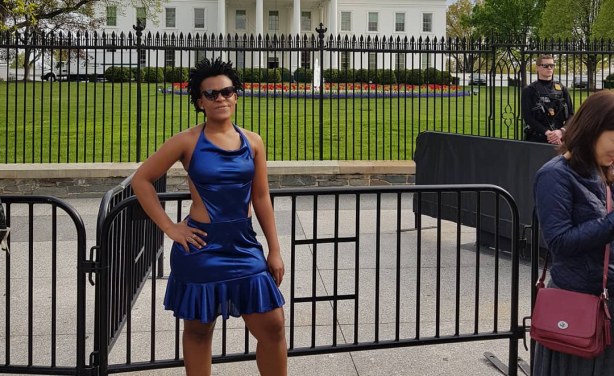 Zodwa Wabantu poses in front of the White House.