Death, Destruction as Kenya's Heavy Rains Continue
More than 20 people have drowned in various rivers in Mwingi county since the beginning of the rainy season. Meanwhile, at the coast, fear has gripped Tana River residents following a government report that the sluice gates of the Seven Forks Dam, which are full as a result of flooding, are to be opened.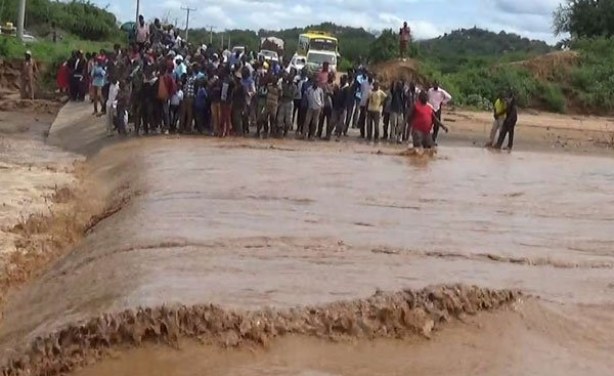 A flooded Enziu River in Kitui County on April 25, 2018.
Photo Essay
Picture 1 of 9

Heavy rainfall is causing flooding in different parts of Kenya. Many parts of the country have been hit by downpours which have caused travel disruptions, destruction to infrastructure and deaths. ... see more »
InFocus
At least 15 people have been killed by floods and another 2,000 have been displaced by heavy rains in several parts of the country while some 1,800 people have been marooned in the ... Read more »

Motorists have been stranded again in Suswa area after flash floods cut off the busy road that has been affected by the country's gradual splitting at the Rift Valley after massive ... Read more »

Dozens have been reported dead due to flash floods that have caused road accidents, swept people away and drowned others. In Kilifi and Tana River counties, some 800 families ... Read more »