Tanzanian Govt To Hold National Debate On Education
The government is planning to organize a debate with stakeholders in education on ways to improve the sector. The Education, Science, Technology and Vocational Training ministry, says the sector is facing many setbacks, including the shortage of science teachers. Nearly all public primary and secondary schools throughout the country lack the necessary facilities such as equipped laboratories and libraries.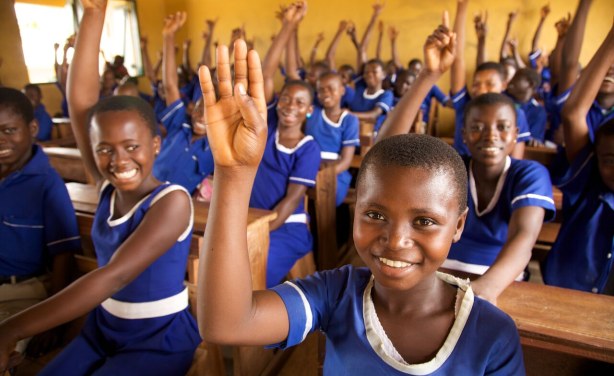 School children. (file photo).
Tanzania: UDSM Don Advises On Tanzania's Education System

Citizen, 22 April 2018

One prominent education stakeholder in Tanzania has suggested that schools and higher learning institutions in the country should provide their students with technical education… Read more »

Tanzania: Education Woes - Reform or Perish

Citizen, 2 January 2018

It is 2018 so no better time than now, to wish good things for you all our readers. At the end of the year there was plenty of graduations one after another all across the country… Read more »

Tanzania: Proper Reforms Can Boost Education Quality

Citizen, 2 January 2018

Many education stakeholders are seemingly of the opinion that the just-ended year has gone down on a positive note for this crucial sector. Debatable as this claim might be, they… Read more »

Tanzania: Education Sector Needs Change

Daily News, 22 November 2017

EDUCATION stakeholders have challenged the higher learning institutions to conduct researches which would help the government to improve the education sector. Read more »

Tanzania: Minister Says Education System Needs Reform

Citizen, 8 November 2016

The Tanzanian education system needs reform so as produce skilled and competent personnel who will transform the country into the middle-income status by 2025. Read more »
InFocus
A Deputy Minister of State in the Prime Minister's office, Joseph Kakunda has said that the government needs over U.S.$285 million to build 276,198 toilets in primary and secondary ... Read more »

An officer from Arusha's education department says authorities have dissolved at least 80 premature and arranged marriages that could have affected girls already selected to join ... Read more »