Uganda's Oldest Chimpanzee Zakayo Dies
Zakayo was found abandoned on June 10, 1964, in Semiliki National Park in Bundibugyo District.
Video
Publisher:

CGTN Africa

Publication Date:

27 October 2017

A belated birthday bash has been held for Uganda's oldest chimpanzee. Zakayo the chimp turned 53 in September. And to celebrate, conservationists at ... see more »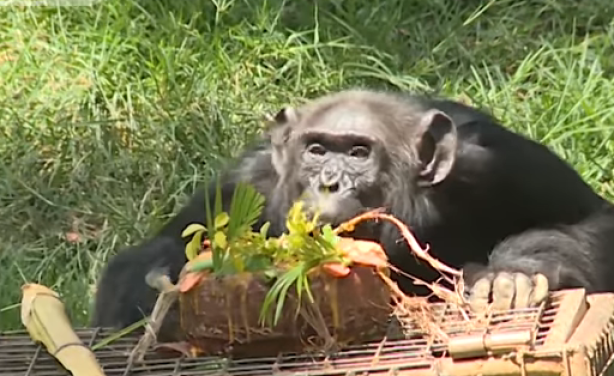 Uganda's oldest chimpanzee Zakayo celebrates his 53rd birthday in October 2017. He died on April 26, 2018.