Provincial Health Dept Put Under Administration in South Africa
The South African Cabinet has placed the the North West health department under the administration of the national government. This comes after a series of protests in the province against Premier Supra Mahumapelo and an investigation by the Hawks police unit into illegal tenders worth R180 million granted to the Gupta-linked company Mediosa.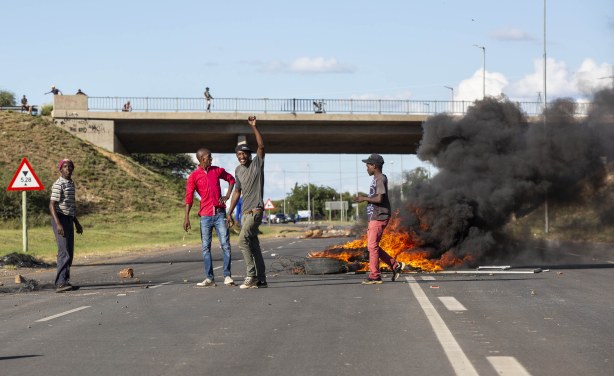 Protesters block the main road leading into Mahikeng.
InFocus
Provincial police spokesperson Lieutenant Colonel Sabata Mokgwabone has said a 16-year-old died during protest action that gripped parts of the North West where demonstrators ... Read more »

Supra Mahumapelo's tenure as premier of the North West has come under fire. Protesters calling for his resignation blocked roads and set tyres alight in Mahikeng. Mahumapelo also ... Read more »