Lion Who Attacked South African Park Owner Was Killed
The lion who attacked his owner at a private game reserve in Limpopo at the weekend was killed in the incident, which was captured on video. Michael Hodge, 72, the owner of Marakele Predator Centre, "bottle-raised" Shamba the lion from birth birth. Hodge broke his jaw and sustained injuries to his neck during the attack. (Video contains graphic content).
Video
Author:

News24

Publisher:

Publication Date:

2 May 2018

A lion attacks a man at a Limpopo animal sanctuary. WARNING : This video may be upsetting to some viewers. see more »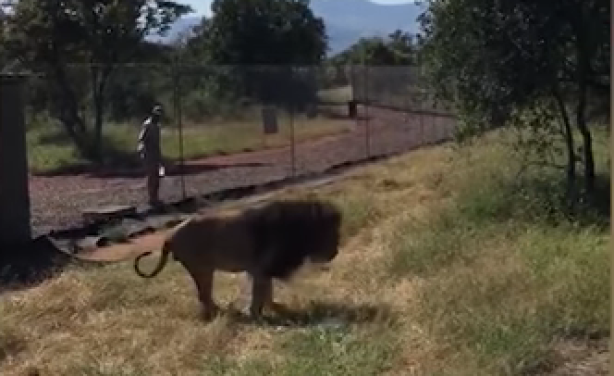 The lion which attacked a man at a Limpopo game reserve.