Wedding Bells For Kenyan Author Binyavanga Wainaina
The writer, who publicly came out of the closet on his 43rd birthday in 2014, in an article titled "I am a homosexual, mum," has proposed to the love of his life. The couple is set to wed early next year.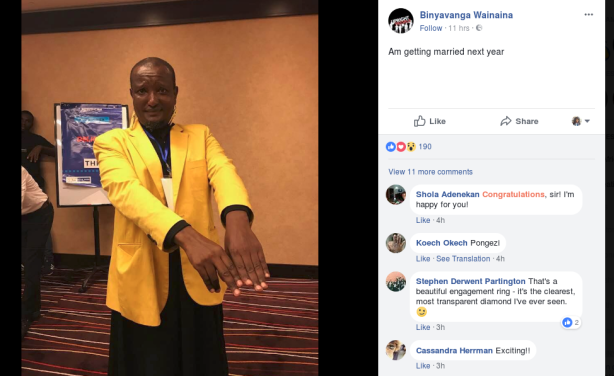 Binyavanga Wainaina.
InFocus
Wainaina was viciously beaten by a racist taxi driver in Berlin, Germany, as a crowd watched, according to a report and a post on his Facebook page. Read more »

In a creative piece of writing titled "I am a homosexual, Mum", award-winning author Binyavanga Wainaina narrates his journey of self-discovery to eventually coming out. Read more »