South African President Mourns Deaths of 7 Miners
Trade union Solidarity has expressed "grave concern" over safety in South African mines following deaths at Sibanye-Stillwater's Masakhane shaft in Driefontein. Seven of thirteen miners who were trapped underground on May 3, after a landslide caused by seismic activity, have been confirmed dead.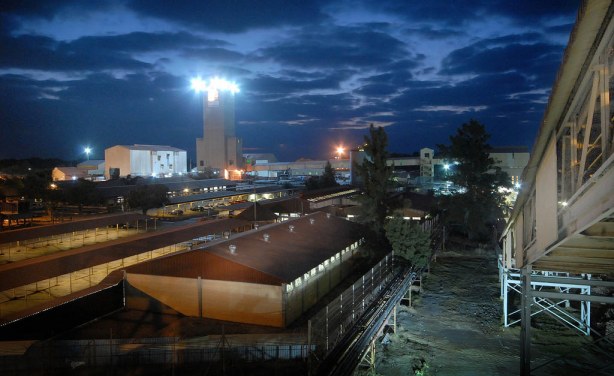 Sibanye-Stillwater's Driefontein mine.
South Africa: Two Seismic Events At Mine Where Miners Are Trapped

News24Wire, 4 May 2018

Stillwater Mine in Driefontein has been hit by another two seismic events, where operations are under way to rescue three trapped miners. Read more »

South Africa: Operations Stop As Rescuers Race to Find Survivors At Sibanye-Stillwater Mine

News24Wire, 4 May 2018

Stillwater mine have been suspended as officials work to rescue miners stuck underground following a collapse. Read more »

South Africa: 4 Dead, 6 Miners Trapped Underground At Sibanye Mine

News24Wire, 4 May 2018

Four of the seven mine workers that were trapped after an earthquake hit the Masakhane gold mine west of Johannesburg, were confirmed dead, the Sibanye-Stillwater mine said on… Read more »

South Africa: Four Miners Die After 'Seismic Event'

, 4 May 2018

Sibanye-Stillwater wishes to report that 10 of the 13 employees who were trapped following a seismic event (measuring 2.2 on the Richter scale) yesterday, at its Masakhane mine,… Read more »

South Africa: 13 Miners Trapped Underground, 10 Unaccounted for

News24Wire, 3 May 2018

Thirteen miners are trapped underground at Sibanye-Stillwater's Masakhane mine on the West Rand, Johannesburg, after a seismic event on Thursday afternoon. Read more »