Rare Disease Threatens Zanzibar
Zanzibar's Minister for Health and Social Welfare Hamad Rashid Mohammed says the infectious disease called Chikungunya is caused by mosquitoes and was first reported in Zanzibar's Stone Town and the Isles earlier this year. Although Chikungunya does not often result in death, it can trigger chronic joint pains that may last months or years, according to experts.
Tanzania: Rare Disease Hits Zanzibar Isles

New Times, 4 May 2018

Authorities in Zanzibar are struggling to control the spread of an outbreak dubbed "Chikungunya", a serious infectious disease caused by a mosquito-related virus said to have hit… Read more »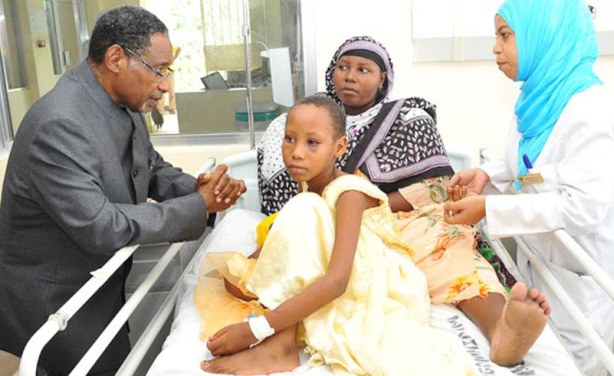 Zanzibar's Minister for health and social welfare, Hamad Rashid Mohammed interacts with the patients on the island.
Tanzania: Break Up of New Disease Threatens Zanzibar

New Times, 3 May 2018

Authorities in Zanzibar are struggling to control the spread of the" Chikungunya", a serious infections caused by mosquito - related virus said to have hit the Isles earlier this… Read more »