Did Former Kenyan President Moi Ignore DP Ruto at His Home?
A statement from former President Daniel Arap Moi's office has said Deputy President William Ruto and his entourage were 'welcomed and served lunch' but could not see the former president because the visit coincided with a routine physical exercise with his doctors. Ruto is said to be trying to mend fences with Moi, with the two barely on speaking terms since 2007.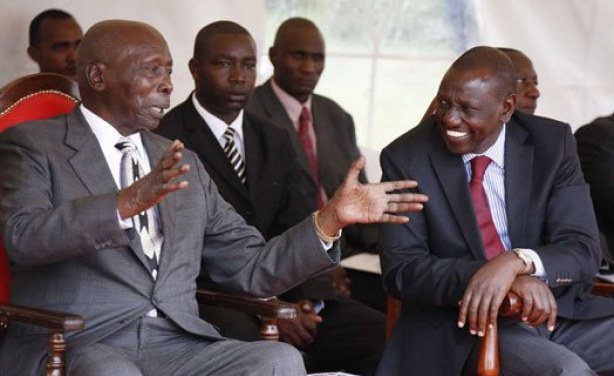 Deputy President William Ruto chats with retired President Daniel arap Moi during the Silver Jubilee celebrations in Eldoret (file photo).
InFocus
Deputy President William Ruto has taken to social media to apologise for anything "hurtful or damaging" he might have said in the heat of 2017's elections. This follows Kenyatta's ... Read more »