Ethiopian Prime Minister in Kenya to Bolster Relations
President Kenyatta and Prime Minister Abiy Ahmed Ali have discussed various bilateral and regional issues, including the number of shared water resources along the common border between Kenya and Ethiopia, notably the Omo River, Lake Turkana and Daua River. The two countries are key partners in ensuring security and peace in the region, having committed time and resources in the fight against terrorism.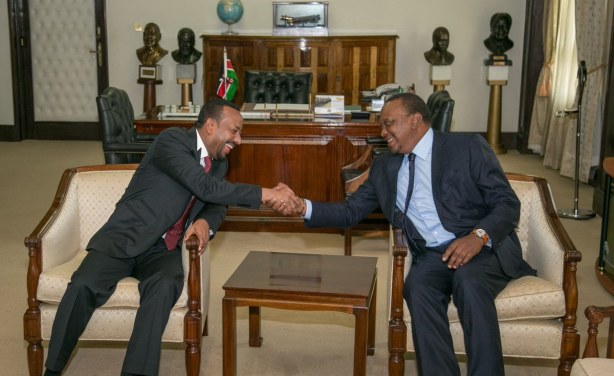 President Uhuru Kenyatta hosts Ethiopian PM Abiy Ahmed Ali at the state house.