Malema Calls for More Young People at Pan-African Parliament
South Africa's four representatives - Thando Modise, Thoko Didiza, Julius Malema, and Chief Mandla Mandela - have been inducted into the continental body at its meeting in Midrand, Gauteng.
"So we need the young ones who will put a plan which they will know that if they do not implement they will still be held accountable in 2063, in 2030", the leader of South Africa's opposition party the Economic Freedom Fighters has said.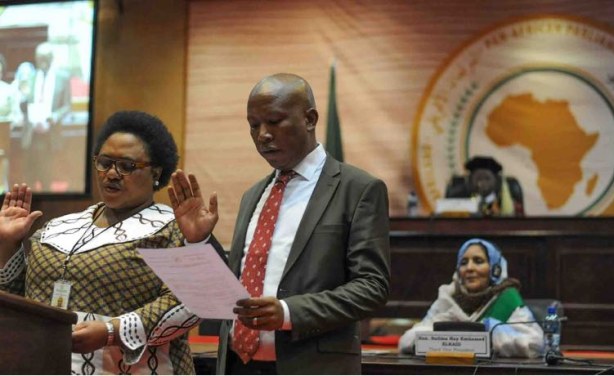 Thandi Modise, Thoko Didiza and Julius Malema being sworn in as South Africa's representatives to the Pan-African Parliament.