Renamo Leader Dhlakama to be Given Mozambican State Funeral
The death of Afonso Dhlakama, leader of the main opposition party, Renamo, has left the party struggling to contemplate a future without their leader of nearly four decades, as negotiations with President Filipe Nyusi hangs in the balance. Dhlakama's close confidante Ossufo Momade has been named interim leader.
Mozambique: Parliament Postpones This Week's Sessions

AIM, 7 May 2018

The Mozambican parliament, the Assembly of the Republic, has suspended its plenary sessions scheduled for this week to allow deputies to attend the funeral ceremonies for Afonso… Read more »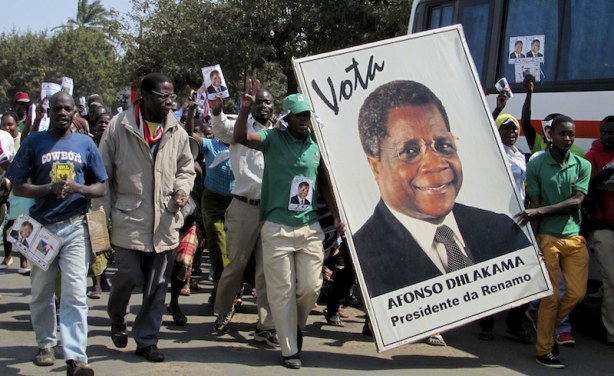 Afonso Dhlakama supporters (file photo).
InFocus
Renamo has named Ossufo Momade as its interim leader after Afonso Dhlakama, who had headed the party for almost four decades, died unexpectedly. Ossufo Momade is a former ... Read more »

Afonso Dhlakama, a thorn in the side of Mozambique's ruling Frelimo party for nearly four decades, has died in the remote mountains of Gorongosa, where he had been since 2013 as ... Read more »