Kenya Courts Can Now Get In On the Succession Act
If an amendment to the Law of Succession Act is successful, presiding judges or magistrates will have the right to remove people who are not connected to such cases from their courts. The Act came about after a report, compiled by a commission appointed by President Jomo Kenyatta in 1967, to look into problems concerning the sharing of deceased people's property.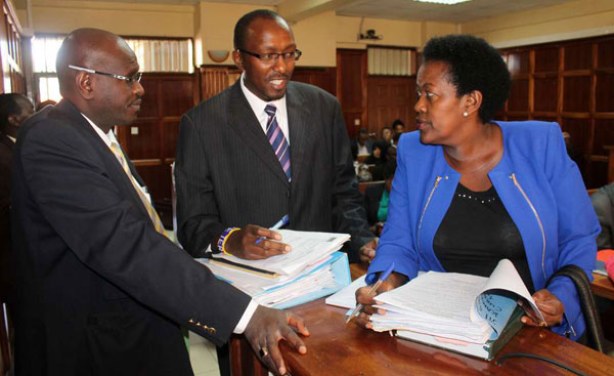 From left: Lawyers James Njiha, Peter Munge and Judy Thong'ori, representing children of the late spymaster James Kanyotu, discuss at the High Court on March 14, 2015 about the case in which the children are seeking control of their father's empire.