Kenya's High Electricity Bills Worry World Bank
Complaints are rife from power consumers in the country regarding high charges by the national electricity distributor, Kenya Power, raising concerns on whether the transformation brought about by the Last-Mile Project will be sustainable in the long term. The Last-Mile Project was launched in 2015 aiming to provide universal access to electricity by 2020.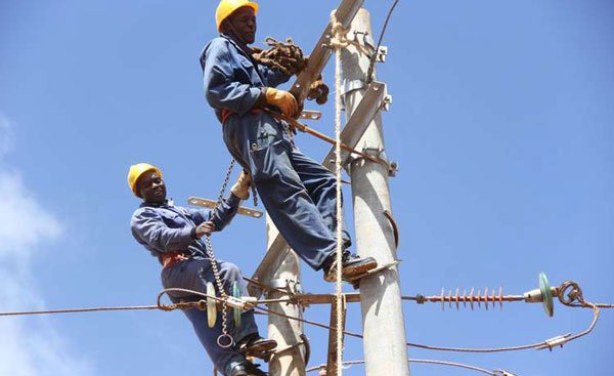 Kenya Power workers fix electricity poles (file photo).