A Bird's Eye View On Bishoftu's Tourism
Bishoftu is located in Ethiopia's Oromia State, about 47 km from Addis Ababa to the East. The city is well known for its lakes and resorts with spectacular nature. That is why the city is among the country's tourist destinations preferred by tourists from abroad and locally. Its proximity to Addis has also given additional advantage for Addis Ababa residents to pass their weekend and special days there.
Ethiopia: A Bird's Eye View On Bishoftu's Tourism

Ethiopian Herald, 8 May 2018

The splendid gardens flowers and busy activities of the florists in an entrance to the city capture newcomers ' strong interest . This magnificent scene involves a number of youths… Read more »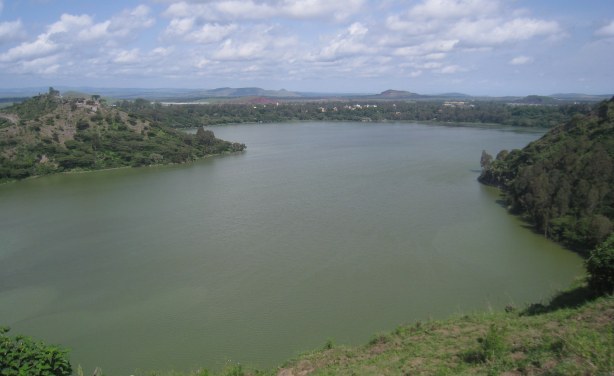 Lake Hora, one of five crater lakes in Bishoftu.
Ethiopia: Ethiopia's Crater Lakes Town

Ethiopian Herald, 6 April 2018

Ethiopia is blessed with an abundance of cultural and natural assets of high tourism values. It is a land of astonishing natural beauty offering all sorts of landscape scenery.… Read more »

Ethiopia: First Water-Park Breaks Ground in Bishoftu

Addis Fortune, 30 December 2017

Kuriftu Resort & Spa is constructing the nation's first water-park, an amusement park that features water play areas, at the cost of 70 million Br in Bishoftu town. Read more »