Migrants Sue Italy Over Collaboration With Libyan Coast Guard
Italy's collaboration with Libya to stop migrants from crossing the Mediterranean is facing a legal challenge. A lawsuit filed in the European Court of Human Rights asserts that Italy's work with the Libyan coast guard has forced thousands of people to return to Libya against their will, subjecting them to inhumane conditions.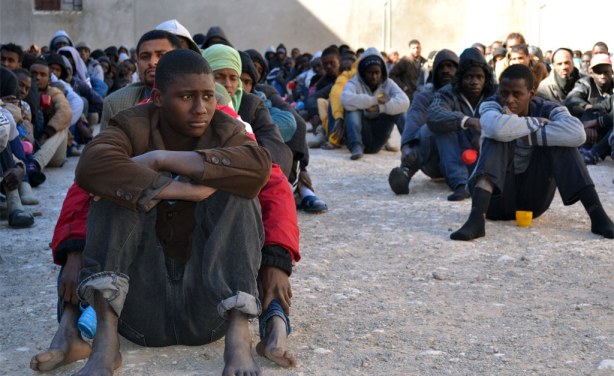 UN human rights report urges end to 'unimaginable abuse' of migrants in Libya.
InFocus
The plan by Israel to deport about 37,000 Africans was abandoned after Rwanda backed out of a deal to take them in, saying it could not guarantee their safety. Read more »

International organisations, politicians, and journalists have all reported the dire conditions facing African migrants in Libya from at least 2010. This new urgency can be ... Read more »

African and European leaders have agreed to repatriate about 3,800 migrants in one camp near Tripoli as soon as possible but AU officials say there are as many as 42 camps across ... Read more »