'Every Foreigner Must Go!' - South African Protesters
"We are not being xenophobic or what, but we are saying they must do business professionally," said protester Trevor Phelwane. Demonstrators in Mahikeng, North West, have demanded that all shop owners who are foreign leave the province.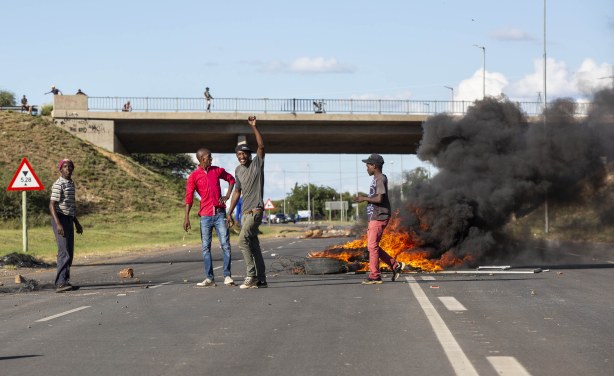 Protesters block the main road leading into Mahikeng (file photo).
InFocus
Following an announcement that Supra Mahumapelo would take "a leave of absence", the North West provincial executive committee has moved to appoint Wendy Nelson in the position in ... Read more »

Embattled North West Premier Supra Mahumapelo has "voluntarily" decided to resign, the ANC has confirmed. There have been violent protests in the province's capital Mahikeng and ... Read more »

Provincial police spokesperson Lieutenant Colonel Sabata Mokgwabone has said a 16-year-old died during protest action that gripped parts of the North West where demonstrators ... Read more »