Obasanjo's Movement Merges With Little-Known Nigerian Party
The Coalition for Nigeria Movement (CNM) established by former president Olusegun Obasanjo early this year, has merged with a relatively obscure political party, the African Democratic Congress (ADC). Obasanjo had in January rolled out CNM, saying he would cease to be a member if it changed its status from a pressure group to a political party.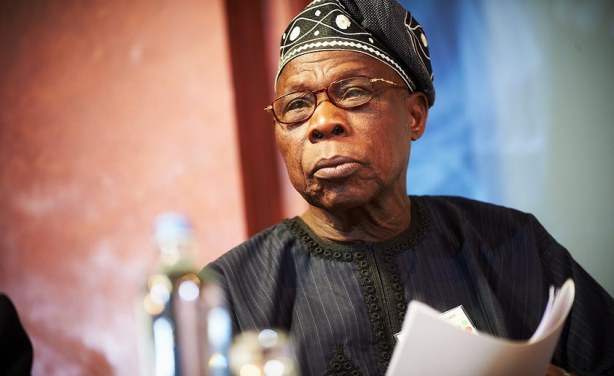 Former president Olusegun Obasanjo.
Nigeria: Obasanjo's CNM Fuses With ADC

This Day, 11 May 2018

The group founded by former President Olusegun Obasanjo, the Coalition for Nigerian Movement (CNM), has fused with the African Democratic Congress (ADC). Read more »

Nigeria: Obasanjo Coalition Collapses Into ADC

Daily Trust, 11 May 2018

The Coalition for Nigeria Movement (CNM) formed by ex-president Olusegun Obasanjo early this year has collapsed into a relatively obscure political party, African Democratic… Read more »

Nigeria: What We Know About Obasanjo's New Political Party

Premium Times, 11 May 2018

As Nigerians were wrapping up their activities for the day, a sudden development broke on the political front that could fundamentally reshape the electoral map in 2019: former… Read more »
InFocus
Former president Olusegun Obasanjo has officially registered as a member of the Coalition for Nigeria Movement. Obasanjo proposed the coalition as a platform to mobilise Nigerians ... Read more »

Former president Olusegun Obasanjo has again come out against President Muhammadu Buhari, saying that "the mediocre performance of Buhari cannot be described as by anybody as ... Read more »

Former president Olusegun Obasanjo has accused the government and the party of bringing hardships on Nigerians and running an ineffective economic policy, crippling businesses and ... Read more »