South Sudan's Kiir Fires Bank Governor, Deputy
President Salva Kiir has sacked the central bank governor, Othom Roga Ajak, and his deputy, Tier Tong Ngor without explanation, but analysts say this is likely because of their failure to improve the nation's deteriorating economy.
South Sudan: Kiir Fires Bank Governors

VOA, 11 May 2018

South Sudan President Salva Kiir has fired the governor and first deputy governor of the Bank of South Sudan without explanation. Kiir issued two decrees Wednesday night removing… Read more »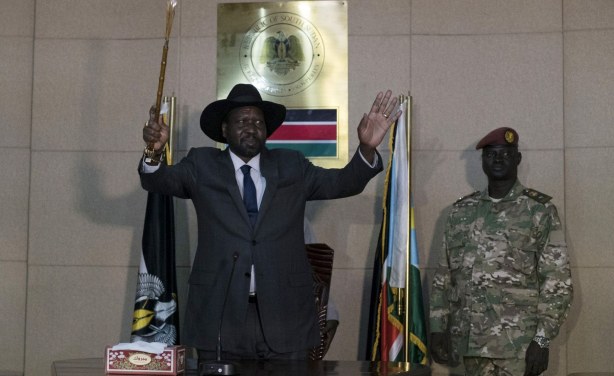 South Sudan leader Salva Kiir Mayardit.
South Sudan: Kiir Sacks Central Bank Chief

East African, 10 May 2018

South Sudanese President Salva Kiir has sacked the central bank governor, Mr Othom Roga Ajak, and his deputy, Mr Tier Tong Ngor. Read more »

South Sudan: Reform Is the Way Forward for South Sudan

Fahamu, 4 May 2018

The current challenges in South Sudan require drastic reforms beyond the call for President Salva Kiir to resign. South Sudan needs politicians, men and women, whose motivation is… Read more »