Zimbabwe Opposition Leader Roasted by BBC Journalist
Movement for Democratic Change Alliance leader Nelson Chamisa faced a barrage of questions from HARDtalk's Stephen Sackur, with Sackur pressing the opposition leader on his claims about meeting with Donald Trump which happened to be a lie. Sachur dismisses as "nonsensical", claims that Chamisa would solve the country's cash crisis in 'two weeks'.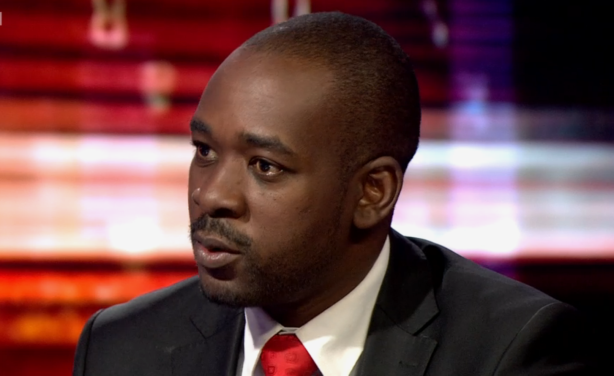 Zimbabwean opposition leader Nelson Chamisa on BBC HARDtalk.
InFocus
The Movement for Democratic Change Alliance leader Nelson Chamisa came under fire after he joked that he would give his 18-year-old sister to Emmerson Mnangagwa if the Zimbabwean ... Read more »

Addressing workers commemorating May Day, opposition presidential candidate Nelson Chamisa has said if voted in to power he will expel Chinese investors and cancel deals by ... Read more »

The Movement For Democratic Change Vice President Nelson Chamisa has claimed that U.S. President Donald Trump promised the opposition party U.S.$15 billion in the event that it ... Read more »