Trouble in Paradise? Kenyatta Unfollows DP Ruto on Social Media
President Uhuru Kenyatta has unfollowed his deputy William Ruto on Twitter. There has reportedly been simmering tension between the two since Kenyatta shook hands with former prime minister Raila Odinga and welcomed his referendum while the DP's side has opposed it.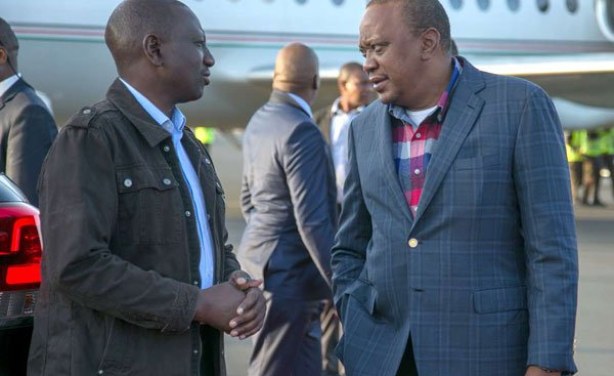 President Uhuru Kenyatta is greeted by Deputy President William Ruto on January 14, 2018.
InFocus
Deputy President William Ruto has taken to social media to apologise for anything "hurtful or damaging" he might have said in the heat of 2017's elections. This follows Kenyatta's ... Read more »