Car Repair Shop Jump-Starts Ugandan Child Soldiers Into New Lives
Louis Lakor was abducted in a night raid and forced to become a child soldier with the Lord's Resistance Army rebel group, which terrorised northern Uganda for nearly two decades before being driven out of the country by a military offensive in 2005. Now Lakor, 27, is putting the horrors of the bush behind him and helping other ex-child soldiers to learn skills from vehicle repairs and carpentry to tailoring and hairdressing.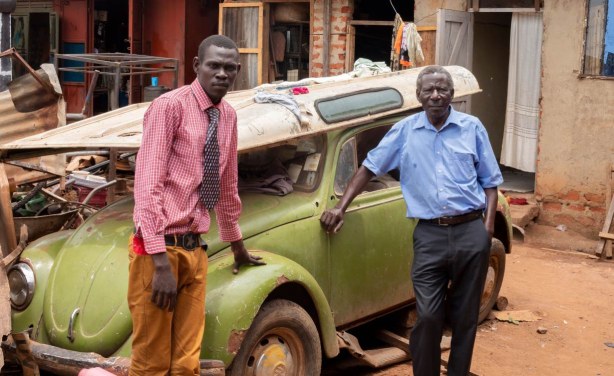 Louis Lakor, left, founder of the Baka Youth Training Centre, and Peter Owiny Mwa, nicknamed Baka, Louis' former boss, pose for a photo in Gulu, Northern Uganda, March 29, 2018.
InFocus
Joseph Kony, the Lord's Resistance Army leader, has fathered many children, reportedly as many as 50, but their exact number is unknown. Daily Monitor 's Esther Oluka explores the ... Read more »