Uganda Awaits UN Compensation Six Years After Chopper Crash
On August 12, 2018, it will be six years since three Uganda People's Defence Force helicopters crashed over Mount Kenya en route to Somalia and left seven soldiers dead. It remains unclear whether Uganda will ever be compensated by the UN for the loss, writes Risdel Kasasira in the Daily Monitor.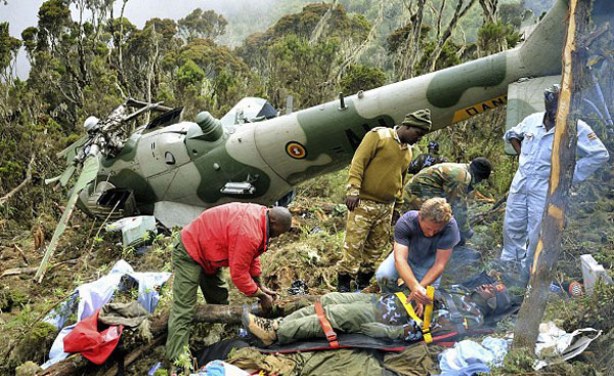 Rescuers prepare to evacuate one of the survivors of the crashes in 2012 (file photo).
Uganda: Probing Military Chopper Crashes

ThinkAfricaPress, 28 September 2012

On the night of August 12, three Ugandan army Mi-24 helicopter gunships operating under the African Union Mission in Somalia (AMISOM) umbrella crashed in mysterious circumstances… Read more »