Buhari Pats His Administration on Back for Good Governance
President Muhammadu Buhari has said that his administration has done more in three years than the People's Democratic Party achieved in 16 years. Buhari said his administration is delivering on promises with "clear-cut targets and prudent management of resources" in a way that will bring an end to theft of government resources.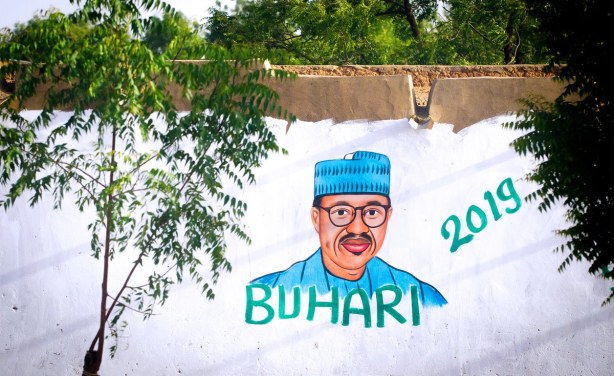 President Muhammadu Buhari.
Nigeria: Buhari - Our Agricultural Revolution Is On Course

This Day, 15 May 2018

President Muhammadu Buhari has declared that Nigeria's agricultural revolution is real and on course and assured Nigerians that government will sustain the positive momentum in the… Read more »

Nigeria: My Economic Diversification Yielding Results - Buhari

Vanguard, 14 May 2018

President Muhammadu Buhari Monday in Auyo, Jigawa State said that his administration's economic diversification and inclusion growth programmes especially in key good producing… Read more »

Nigeria: What We Will Do With $320 Million Abacha Loot - Buhari

Premium Times, 14 May 2018

The federal government on Monday in Abuja announced that $320 million stolen funds by late military dictator, Sani Abacha, would be spent on the Conditional Cash Transfer scheme of… Read more »

Nigeria: We've Achieved More With Less Resources Than PDP's 16 Years - Buhari

Premium Times, 14 May 2018

President Muhammadu Buhari on Monday in Dutse, Jigawa State, said his administration is delivering on promises with clear-cut targets, prudent management of resources and a… Read more »

Nigeria: With the 2019 Race Wide Open, Where Are Buhari's Opponents?

This Day, 15 May 2018

Other than its barrage of press statements and attempts at propaganda calling out the Buhari administration and the All Progressives Congress (APC) over their missteps, the Peoples… Read more »

Nigeria: Chaos or Election - Which Way in 2019?

Guardian, 15 May 2018

The degree of political intrigues ahead of the 2019 general elections is rising on daily basis. It has compounded the myriad of problems confronting Nigeria to the extent that… Read more »