Who is Behind the Rampant Killing of Sex Workers in Nairobi?
In 2016 alone, 25 sex workers were killed in Kenya, according to a report by the Kenya Sex Workers Alliance and Bar Hostess Empowerment and Support Programme. The organisation says the killing of sex workers has become common, with the lucky ones who survive, sustaining long-term physical and psychological injuries, reports Stella Cherono for The Nation.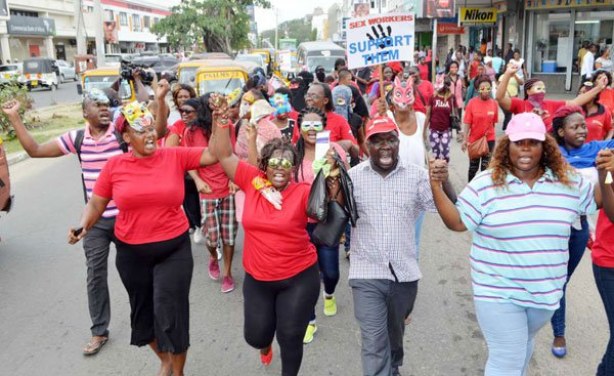 Human rights activists and sex workers demonstrate in Mombasa in 2017 demanding justice for their colleague, who was found murdered in a lodging.