Which African Countries Attended the U.S. Jerusalem Embassy Bash?
South Africa's government did not attend and has withdrawn its Israeli ambassador; the administrations of President Uhuru Kenyatta, Cameroon, Republic of the Congo, the Democratic Republic of the Congo, Angola, Ivory Coast, Rwanda, Zambia, South Sudan, and Ethiopia seemed to signal their approval of the U.S. embassy move to Jerusalem by attending the opening; Tanzania denied media reports that it attended "because they weren't invited"; Nigeria also denied attending; and the African Union has expressed "deep concern" about the situation. The opening of the embassy coincided with protests by Palestinians on the Gaza border which ended in the killing of more than 60 people.
InFocus
The opening of the US embassy in Jerusalem and the Palestinian protests that followed, which saw scores of protesters killed, is what precipitated the South African government's ... Read more »

The Presidency has said that Nigeria was not represented at an event during which the United States officially relocated its embassy from Tel Aviv to Jerusalem contrary to some ... Read more »

Observers fear that Kenya's appearance at the opening of the U.S. embassy in Jerusalem might place it at more risk of terror attacks, while some Kenyans say the action shows the ... Read more »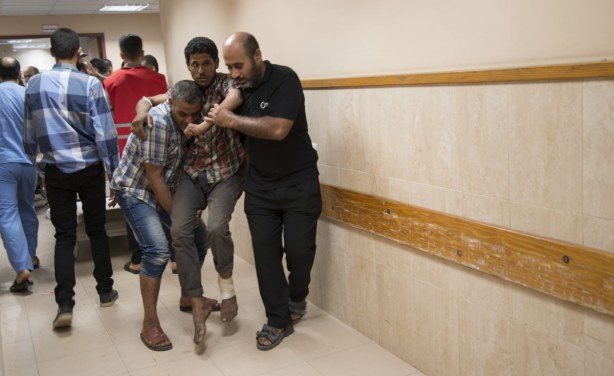 The emergency room in Al-Aqsa Hospital during the protests on Monday.