South African Govt Takes Stand Against Israel After Gaza Attack
Home Affairs Minister Malusi Gigaba has said he will take a proposal regarding the status of visa regulations for Israeli citizens entering South Africa to Cabinet for consideration. This comes after ANC MP Mandla Mandela called for "apartheid Israel" to be charged with genocide and crimes against humanity following the killing of more than 50 Palestinians by Israeli forces.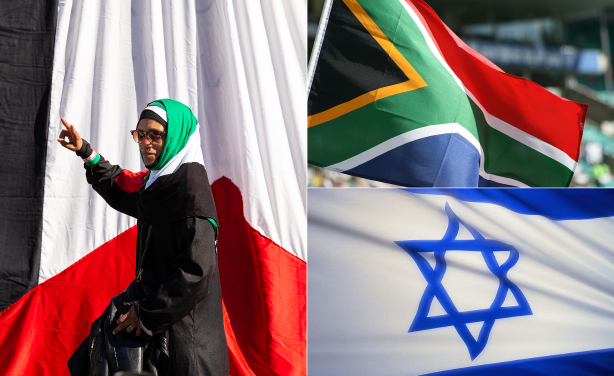 Left: Aqeelah Abrahams from Cape Town holds up a peace sign during a march in solidarity with Palestinians outside Parliament. Top-right: South African flag. Bottom-right: Israeli flag.
InFocus
South Africa's government did not attend and has withdrawn its Israeli ambassador; the administrations of President Uhuru Kenyatta, Cameroon, Republic of the Congo, the Democratic ... Read more »

The opening of the US embassy in Jerusalem and the Palestinian protests that followed, which saw scores of protesters killed, is what precipitated the South African government's ... Read more »