Kenyan Preacher Shows Video of How the World Will End
Self-styled prophet David Owuor of the Repentance and Holiness Church, brought business to a standstill for nearly an hour, showing a video clip and images of how the end of the world is manifesting itself. He prayed for the sick, joblessness among the youth and even disasters that have been witnessed in the country in the past few months.
Video
Author:

Brother Blaise

Publisher:

Publication Date:

24 August 2015

Revelation 16:15 15 "Behold, I am coming as a thief. Blessed is he who watches, and keeps his garments, lest he walk naked and they see his shame." see more »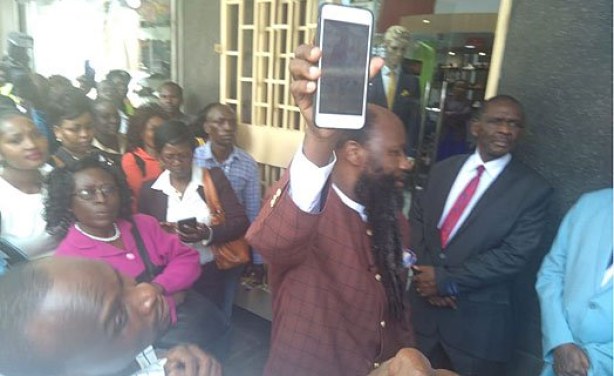 Self-styled prophet David Owuor at a boutique along Kimathi Street.